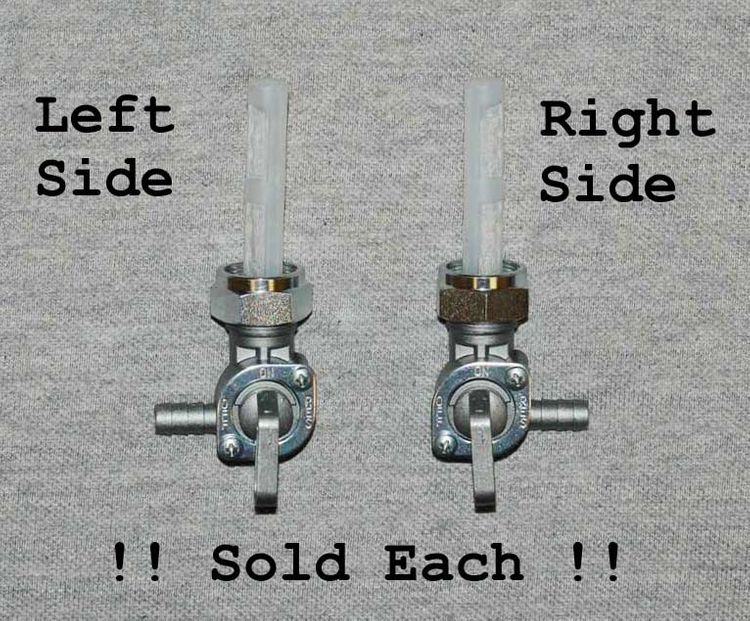 These Italian made fuel valves will fit Italian bikes with 18x1.0 threads on there gas tanks and some Aermacchi models. Made by O.M.G. these Aluminum body Fuel Valves have 18x1.0 threads and come with right or left side hose barb. Petcocks have a 8mm hose fitting and also a reserve position. Please select the side you need from the pull down menu.

!!! SOLD EACH !!! !!! SOLD EACH !!! !!! SOLD EACH !!!

NOTE : These petcocks do not fit Honda, Suzuki, Yamaha or Kawasaki models. Do not order petcocks if you have one of these brands !!